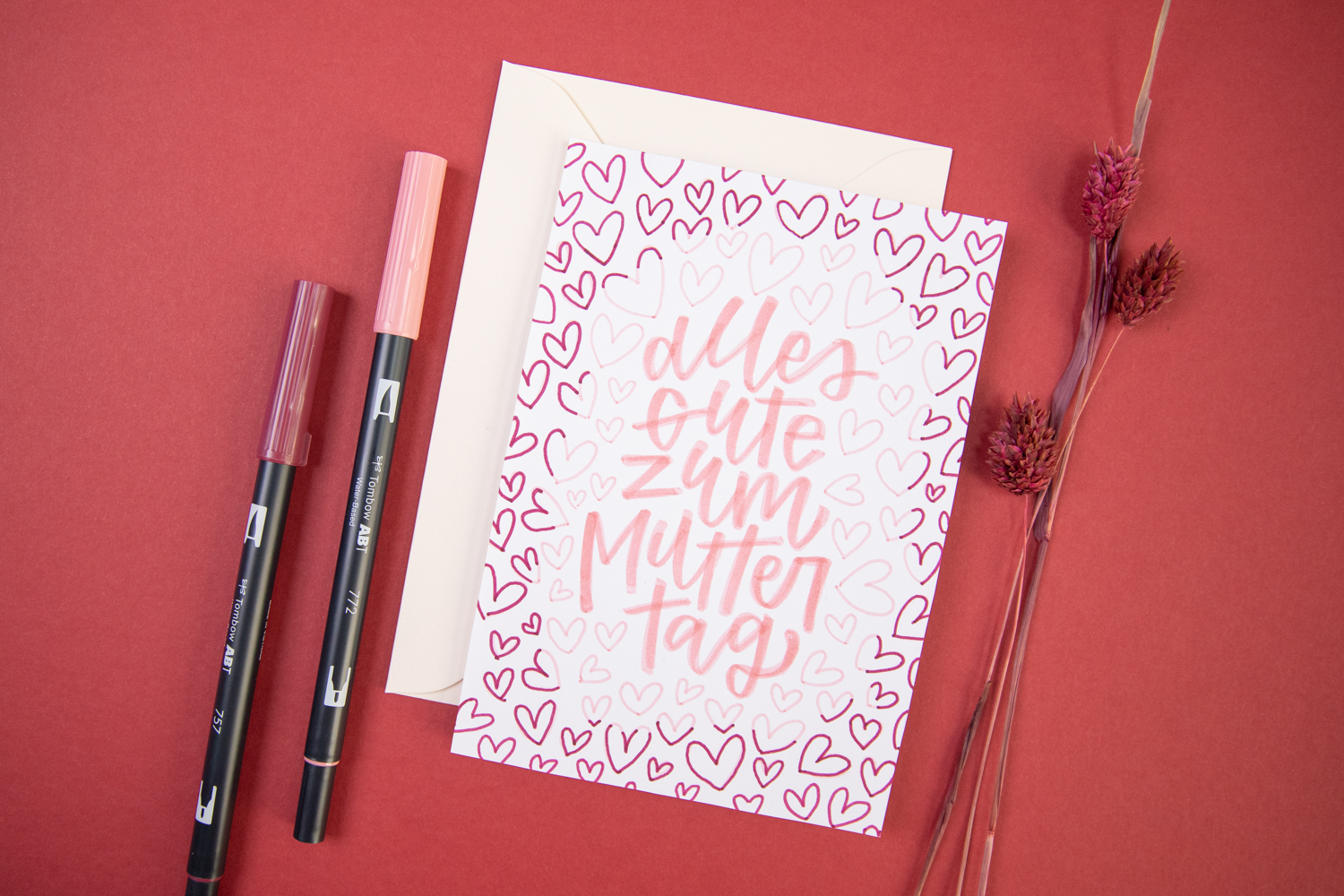 Das Colors Of The Month Set Mai enthält 3 Tombow ABT Dual Brush Pens und 2 Sakura Pigma Micron 05, die perfekt aufeinander abgestimmt sind und für (Frühlings-)Letterings und Illustrationen verwendet werden können. Auch diesmal haben wir uns von der Natur (Mai = Beginn der Spargelsaison) inspirieren lassen und Frühlingsfarben in Grün- und Rosatönen ausgewählt.
Mit dem Set lassen sich sowohl Loose Watercolor Blumen zum Muttertag als auch Letterings mit Farbverläufen (= Blending) erstellen. Am besten eignet sich dafür das Canson Mix Media Imagine Papier, der Pentel Aquash Wassertankpinsel zum Verblenden der Farben und der Tombow ABT – N89 zum Vorzeichnen deines Schriftzuges. Die Sakura Pigma Micron 05 Fineliner kannst du anschließend für Schatten und Akzente in deinem Lettering nutzen.
Hier findest du ein Videotutorial zur Blending-Technik mit den Tombow ABT Brush Pens:
#colorsofthemonthchallenge
Jeden Monat wird ein neues Farbschema von @letterbraut und @frauhoelle auf @theletterlovers vorgestellt, welches du für ein beliebiges Lettering oder eine Illustration mit Aquarell, Gouache oder Stiften verwenden kannst. Egal ob analog oder digital, ob gelettert, gezeichnet oder auch gebastelt: Lass dich von den Farbkombinationen für deine eigene Kreativität inspirieren!
Inhalt:
772 Dusty Rose
757 Port Red
192 Asparagus
32 Frischgrün
230 Jägergrün

Teile deine Ergebnisse zur Challenge auf Instagram unter #colorsofthemonthchallenge und folge @theletterlovers für weitere Farbinspirationen!